Flyers are often called as handbills and are one of the cost-effective promotional material to advertise a business. These paper slips are used to target customers in a specific neighborhood that is localized and is time-bound, such as coupons and offers or launching of new business in that particular area.
Flyers Usefulness for advertising?
Flyers printing is cost effective and is one of the effective ways to make the most of the advertising within the given budget. May small business have found that flyers are an efficient way of advertising their business to bring in new customers as well as more business from existing customers. There are various means of distributing flyers such as door-to-door, handed over to clients in marketplaces, placed on vehicle windshields or pasted on local bulletin boards.
Flyers design and printing
There are several factors that a business need to consider when designing and printing flyers. Most of the word processing programs and other basic design software have readily designed flyer types formats which are called as templates. These templates can be customized to the business by adding appropriate content and can be used for marketing. There are also numerous websites that allow visitors to experiment and design various flyer types. The basic and simple software lets users add company logos, images and other pictures to the Flyers. Once the flyer is designed then the appropriate content that describes the promotion is added to a flyer and saved and sent to the printer. Superior flyers printers can enhance the design and print on the flyer giving them a professional look.
Flyers are promotional material that is meant to be read quickly, and hence it is important to avoid using a small font and proofread the content to prevent typos which may sometimes result in hurting the image of the business. Remember, when designing a flyer it is important to place the company, brand and contact information in right places for the customer to locate them easily when going through the flyer.
The colored paper used for flyers can attract attention without spending money on full-color print. Flyers can be printed on both standard size papers and customized sized papers. Custom-sized paper makes the flyer stand out from the rest and can tempt customers to read the promotional information. The type of printer used for flyers printing can also make a huge difference. High-end flyers printers with superior ink and paper are used for printing by professional flyers printing businesses which make a huge difference when it comes to the flyer look, design and print.
There are certain things which you need to consider to succeed in promoting your business using flyers.
Planning, designing and creating content is important than the just printing of the flyer. Hence it is important to research the market as to what type of flyer best suits your business and advertising requirements. Once the flyer is designed, and proofing needs to be done to avoid mistakes and should be printed well in advance to the planned promotional event or launch.
Potential customers
Before designing and distributing the flyers, it is crucial to understand your market and what are locations or area that needs to be targeted. You also need to understand who your potential customers are and see to the Flyers reach them to force them to act upon what you are offering.
Withstand competition
When designing flyers make sure you do not follow the same pattern or design as that of your business competitors but instead try something unique and attractive to stand out from the crowd. Evaluate the reasons behind the success of your competitors and plan your flyer accordingly.
Reliable product or service
Just distributing flyers to promote the business will not do any good without you offering products or services that are reliable and consistent. Use of branding effectively in your flowers will help your business in dominating the market.
Simple design
Readers would not be interested in reading flyers that look confusing or loaded with a lot of information as they are meant for quick reading. The design, font, and content should be short and sweet to convey the promotion effectively in just a quick glance. Highlight important information in the flyer such as date, venue, time, promotion and validity.
Distribution
The method of distribution also plays an important role in the success of promoting a business using flyers. The flyers should be distributed in a way to reach the potential customers. Design a plan as to which demographic location have potential customers for your kind of business and distribute flyers in these areas to achieve the expected results.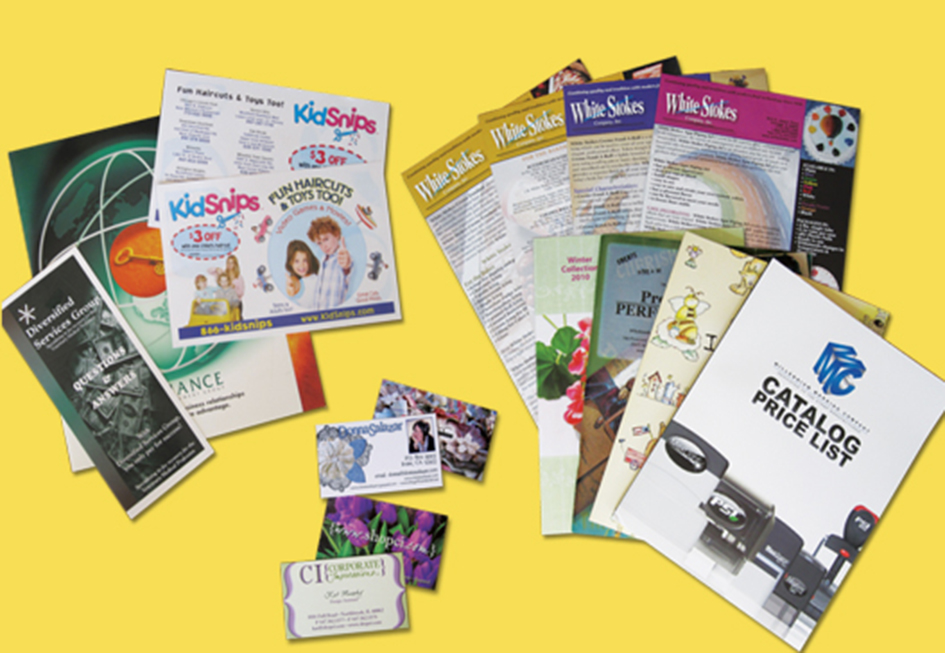 Do not ever think that promoting the business using flyers once can have long lasting results and deliver desired results. The flyers should be used for marketing your business regularly to capture the market and attract new customers to buy your products or services and retain the loyalty of existing customers.